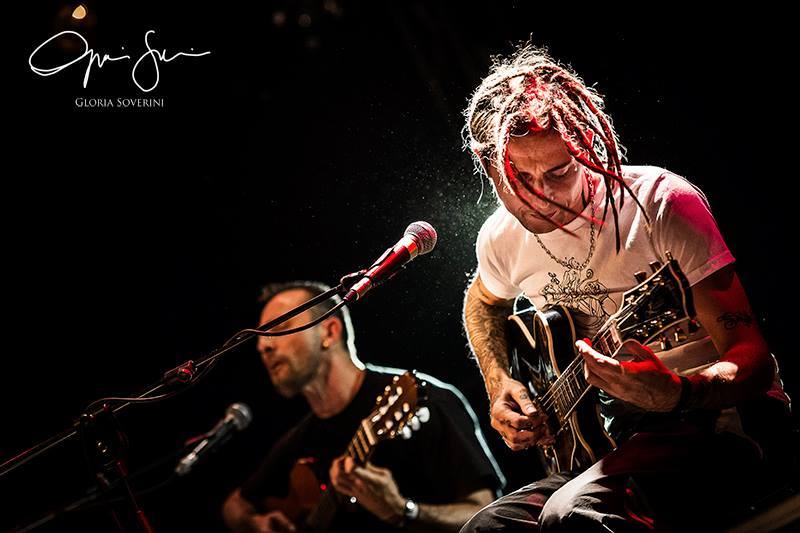 Initially scheduled for release in January, the return of L'ALBA DI MORRIGAN "I'm God, I'm Gold" has suffered some delays in the definition of the artwork so its release is postponed to April 2021. In the meantime, the band's line-up has been enriched with new elements in order to bring the new compositions to the stage with the maximum power, definition and effectiveness possible.
In addition to the brothers Hugo (aka Boss – voice and synth) and Giampiero Ballisai (aka Varano Acacia – guitars), the new members of the band will be Raffaele Carano (aka Raffa – guitars) known for his online pedal tutorials, Marco Rossini (aka Mark Raptor – drums) great friend and former sound engineer of the band, Gianni Vallino (aka Master – guitars) conductor and boss of mastering and well known in the United States, and Osmar M. Santucho (aka Tunch – bass) actor and voice actor (Dragonball, South Park, Zoo of 105 and works with Maccio Capatonda).
This is what Hugo revealed to us: "Without a doubt the new line-up is an incredible power for affinity, professionalism and harmony. I can't wait to play these songs on stage and demonstrate how much we have grown and what L'ALBA DI MORRIGAN is today".