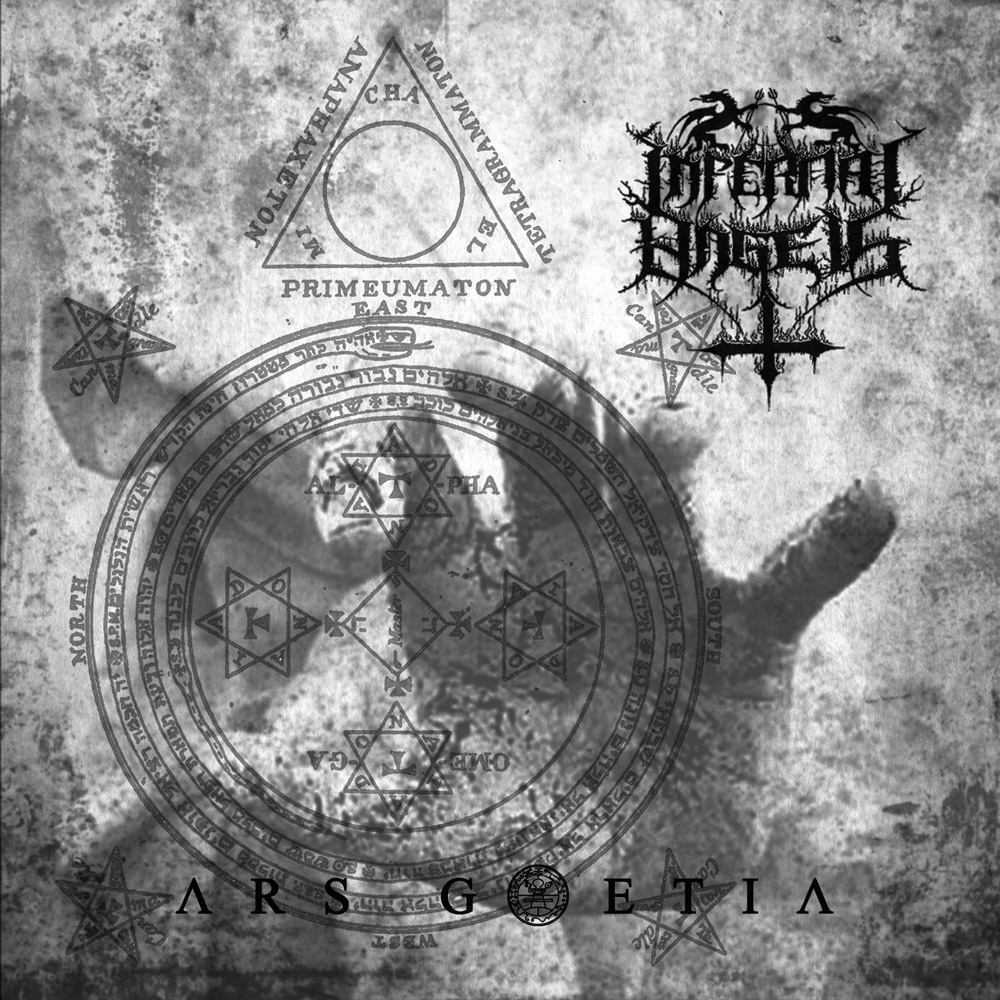 After three years of wait, INFERNAL ANGELS' 4th full-length album "Ars Goetia" is ready to be released on January 20th, 2017, and it offers a band at its apex.
With "Ars Goetia", their tribute to the Kings Of Hell, they come back on My Kingdom Music for their most obscure and intransigent album, a Black Death Metal vortex, a must for all fans of Dark Funeral, Belphegor, Mor Dagor, Mgla.
Here are the cover realised by band's guitarist Apsychos and the official tracklist:
1. Amdusias: The Sound Of Hell
2. Vine: Destroyer Of The World
3. Asmoday: The Impure Archangel
4. Purson: Matter And Spirit
5. Bael: The Fire Devour Their Flesh
6. Paimon: The Secret Of Mind
7. Balam: Under Light And Torment
8. Zagan: The Alchemist
9. Belial: The Deceiver
10. Beleth: Lord Of Chaos And Spirals
Special guests of the album will be 3 great characters of the Italian scene, Mancan from ECNEPHIAS, Lorenzo Sassi from FROSTMOON ECLIPSE and Snarl from BLACK FAITH who give to some songs new obscure facets and atmospheres.
Official sites:
– INFERNAL ANGELS: www.facebook.com/infernalangelsofficial