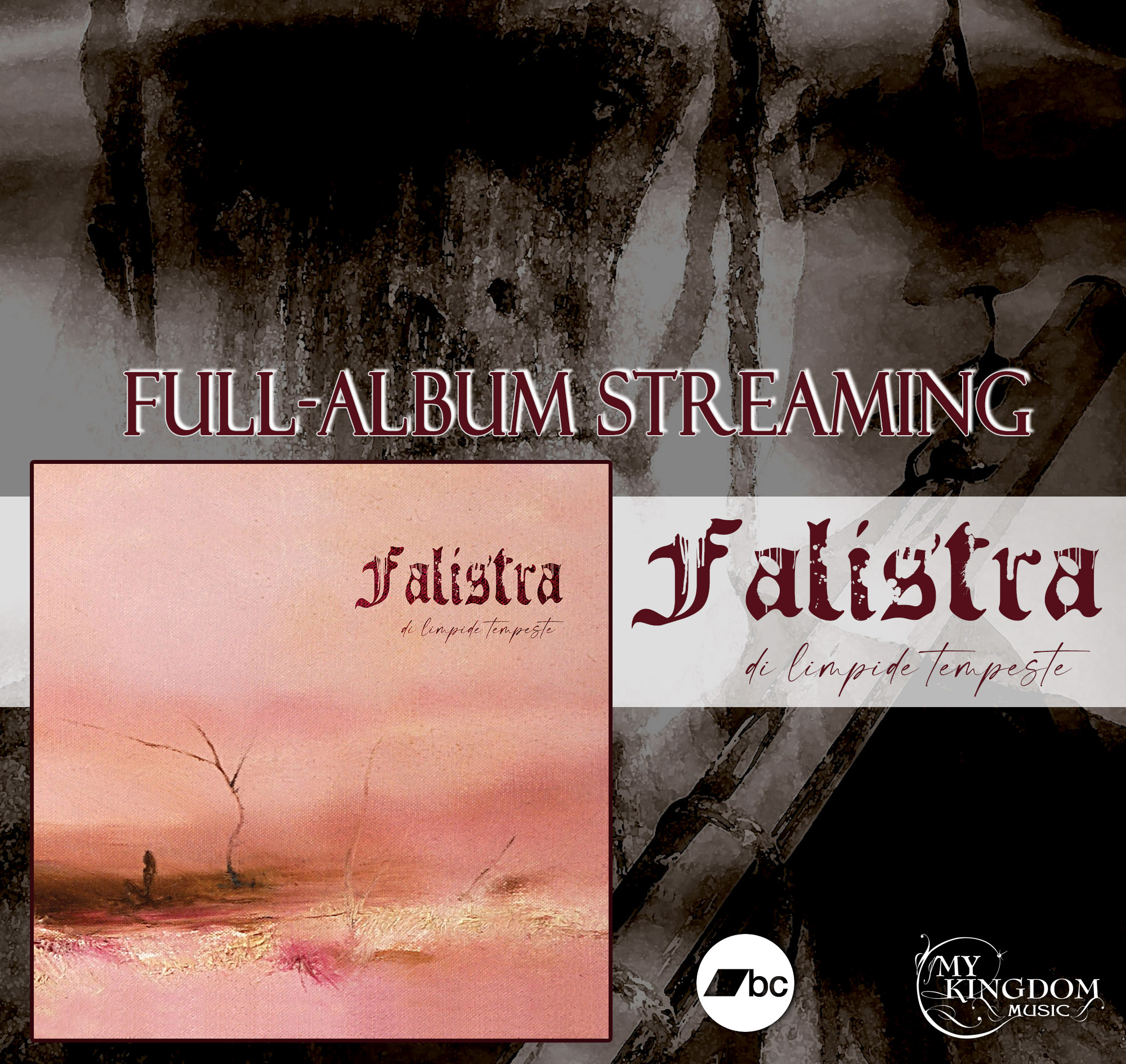 Welcome to the full album advance streaming of "Di Limpide Tempeste", the debut album by Ethereal Dark / Folk duo FALISTRA out on September 22nd.
Listen to "Di Limpide Tempeste" in advance from our Bandcamp page (see player below).
Pre-order digipakCD on https://shorturl.at/cdtC0 or directly on Bandcamp
FALISTRA's music is intimate and introspective, graced by heartfelt moody soundscapes, delicate flute melodies and female vocals and conceived as an artistic path through suffering and melancholy towards light and healing.
A mandatory listening for you who love the Art of Sopor Aeternus, Ataraxia, Monteverdi, Mortiis, Loreena McKennitt.