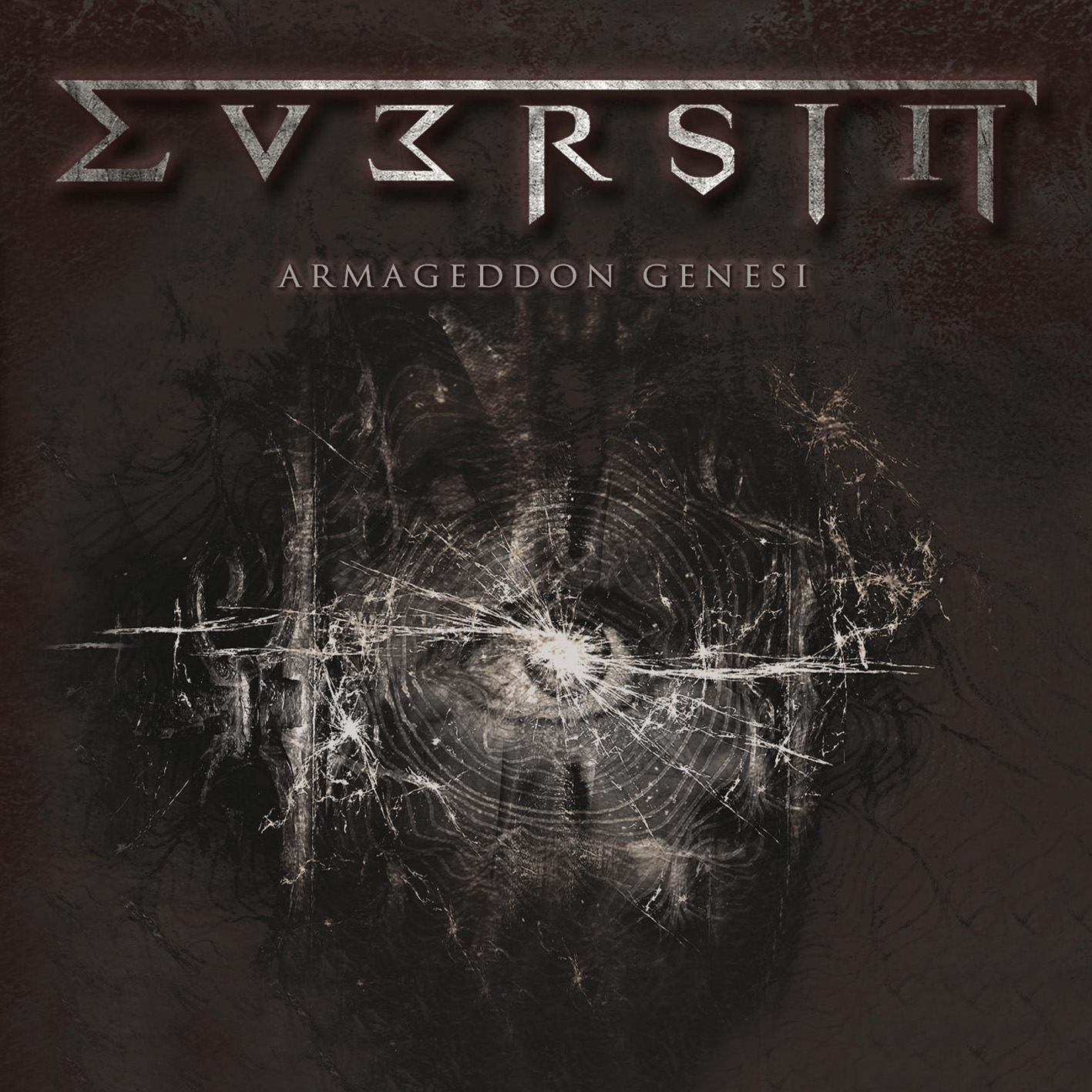 Three years of concerts and festivals in Europe, many hours spent in recording studios and finally the new EVERSIN album is ready to be released. It will be titled "Armageddon Genesi" and will be out on My Kingdom Music on June 29th, 2018 on digipack, vinyl and digital format!
Mixed by Francesco La Spina and Ignazio Nicastro at FLS Studio and mastered by Simone Mularoni at Domination Studios, the album is without any doubt, as Ignazio (bass player of the band) says, the apex of EVERSIN's career, and it perfectly represents the evolution of the band's dynamics thanks to the fact that it is the most violent, heavy and furious act ever recorded by the Sicilian act.
Here is the cover realised by Moon Ring Design and the tracklist: 1. A Dying God Walks The Earth – 2. Legions – 3. Jornada Del Muerto – 4. Soulgrinder – 5. Havoc Supreme – 6. Where Angels Die – 7. Seven Heads – 8. Armageddon Genesi – 9. To The Gates Of The Abyss
The sound of the Armageddon is coming!!!
– PRE-ORDER NOW: http://smarturl.it/EVERS-LP