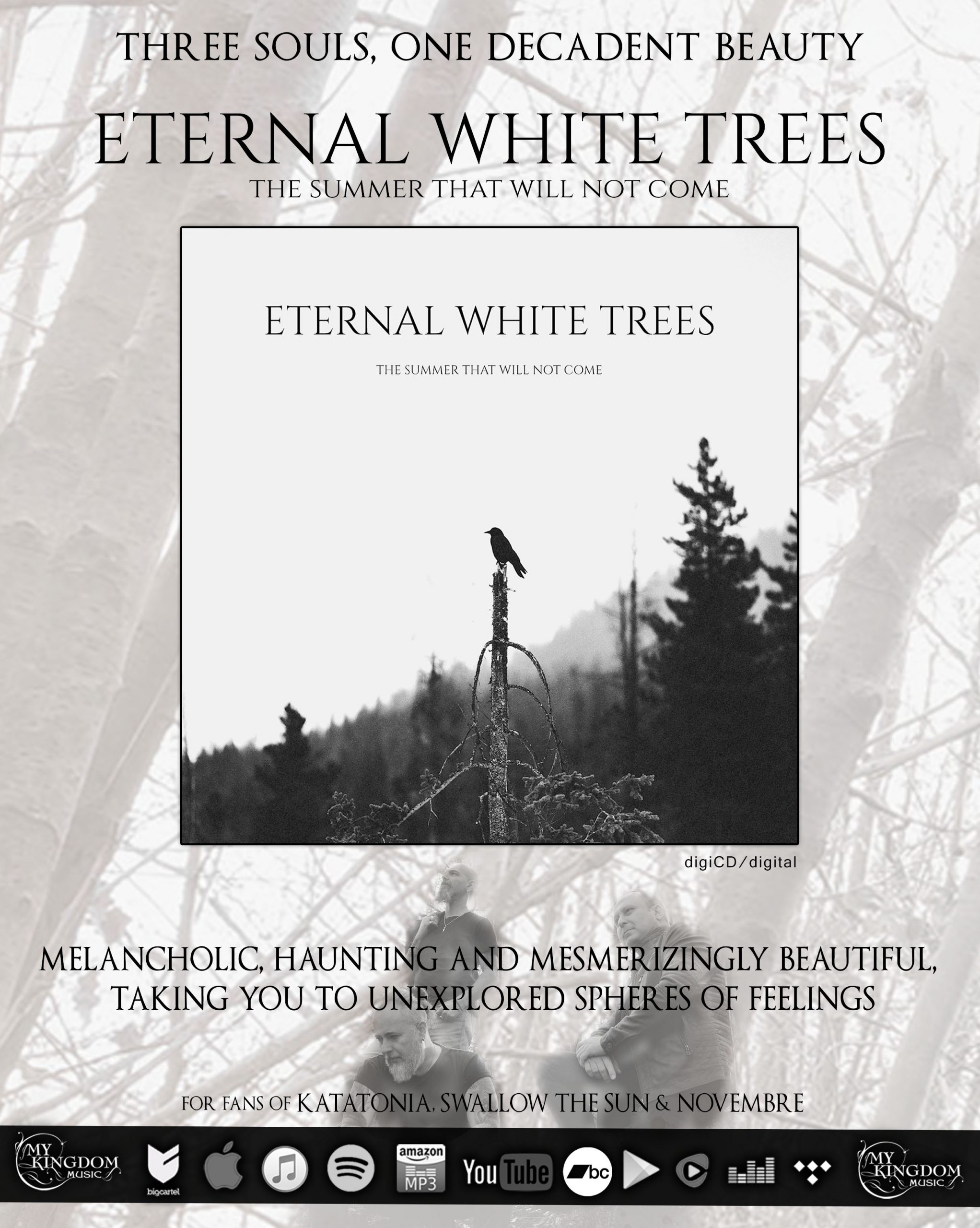 >>> OUT NOW <<<
ETERNAL WHITE TREES "The Summer That Will Not Come" digiCD/digital
Melancholic, haunting and mesmerizingly beautiful taking you to unexplored spheres of feeling following the steps of KATATONIA, NOVEMBRE and SWALLOW THE SUN.
LISTEN / BUY: https://album.link/EWT_summer
ETERNAL WHITE TREES is the decadent union of three souls destined to leave a deep mark on the Italian music scene. The project was created by Gerassimos Evangelou (LORD AGHEROS), Antonio Billé (ANAKONDA) and Andrea Tilenni (FEAR OF ETERNITY, ex SINOATH) and has its musical background in the most melancholic dynamics of Metal and Post Rock.
"The Summer That Will Not Come" is melancholic, haunting and beautifully painful delivering their unique sense of nostalgia through all the aspects of their artistic proposal.
– Album credits at https://bit.ly/3N27ZMj