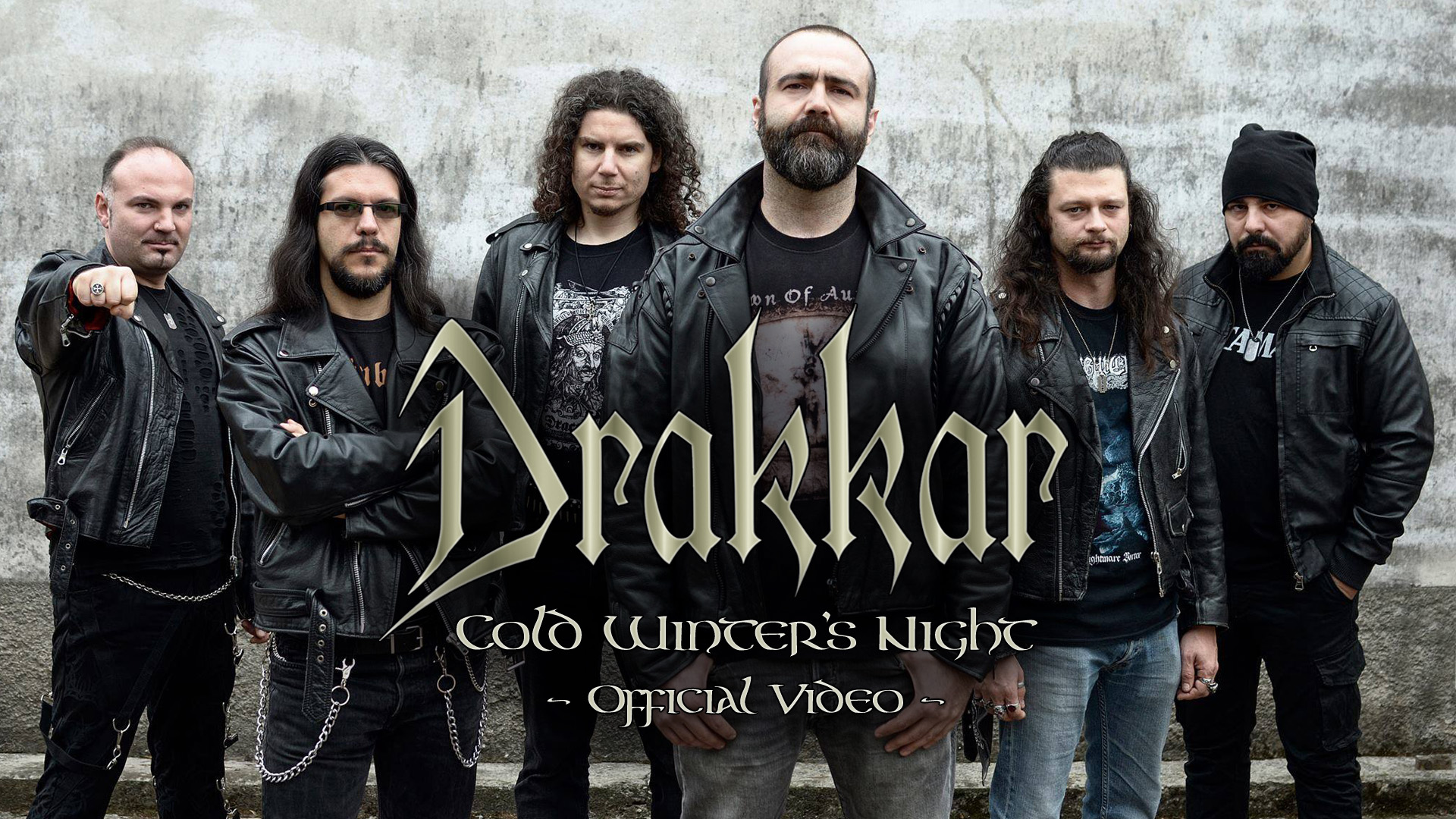 Italian Power Metal masters DRAKKAR have revealed a video for "Cold Winter's Night", titletrack of the upcoming release, due out on April 27th via My Kingdom Music. Watch it here: https://youtu.be/O-1spzbpOtg
The album will be released in limited digipack-CD including 3 new songs plus a bonus live track and in ultralimited vinyl edition with an exclusive personalized download card with customer's name.
The tracklist is as follows: 1. Cold Winter's Night – 2. Black Sails – 3. Leviathan Rising (Death From The Depths – part 1) – 4. Invincible (live) (bonus-track for digipackCD and digital); while DIO's classic "Rainbow In The Dark" revisited in the DRAKKAR epic style is the bonus-track for the vinyl format.
This is also the first release with the new line-up presenting new members Marco Rusconi on guitar, Simone Pesenti Gritti on bass, Daniele Ferru on drums.
DRAKKAR are ready to weigh anchor.
HEAVY METAL NEVER DIES!
PRE-ORDER CD: http://smarturl.it/DRAKKAR-CD
PRE-ORDER LP: http://smarturl.it/DRAKKAR-LP
PRE-ORDER iTunes: http://smarturl.it/DRAKKAR-iTunes