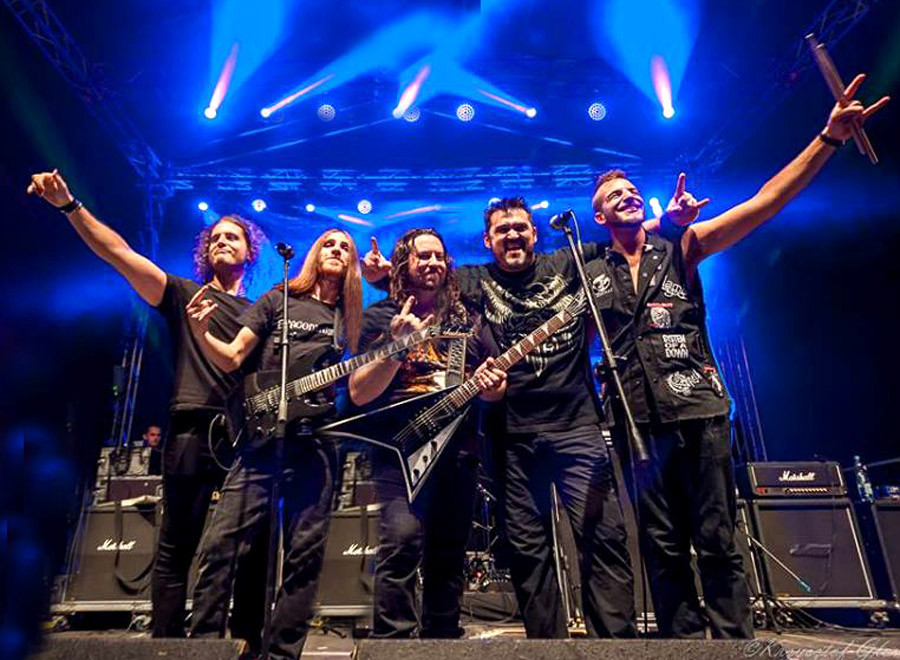 Latest album "The X Experiment" was a great success and marked DRAGONHAMMER's return to the scene after 9 years of silence. It permitted to the band to touring Europe with great shows and great festivals together with fantastic bands and above all with an amazing audience's feedback.
Now it's time to come back more powerful than ever and they'll do it with a new album titled "Obscurity" that is going to be ultimated in these days and that will be released at the end of September via My Kingdom Music with which the band has signed a new deal confirming the great brotherhood with the label.
Max and Gaetano, historical founders of the band commented: "We have spent the last couple of years refining our sound, and playing as many shows as we can, and without any doubt we can say that DRAGONHAMMER is now a band poised to blow some minds and help re-shape a genre!
Power and epicity describe well the sound of the new album and soon we'll reveal more about recordings, mastering (a great name will be behind it) and the cover artwork! In "Obscurity" there is all our experience and the energy gathered during the last two years!
Dear friends the Dragon is coming back and wait for something really shattering!".
You'll ride the DRAGON flying on their music!