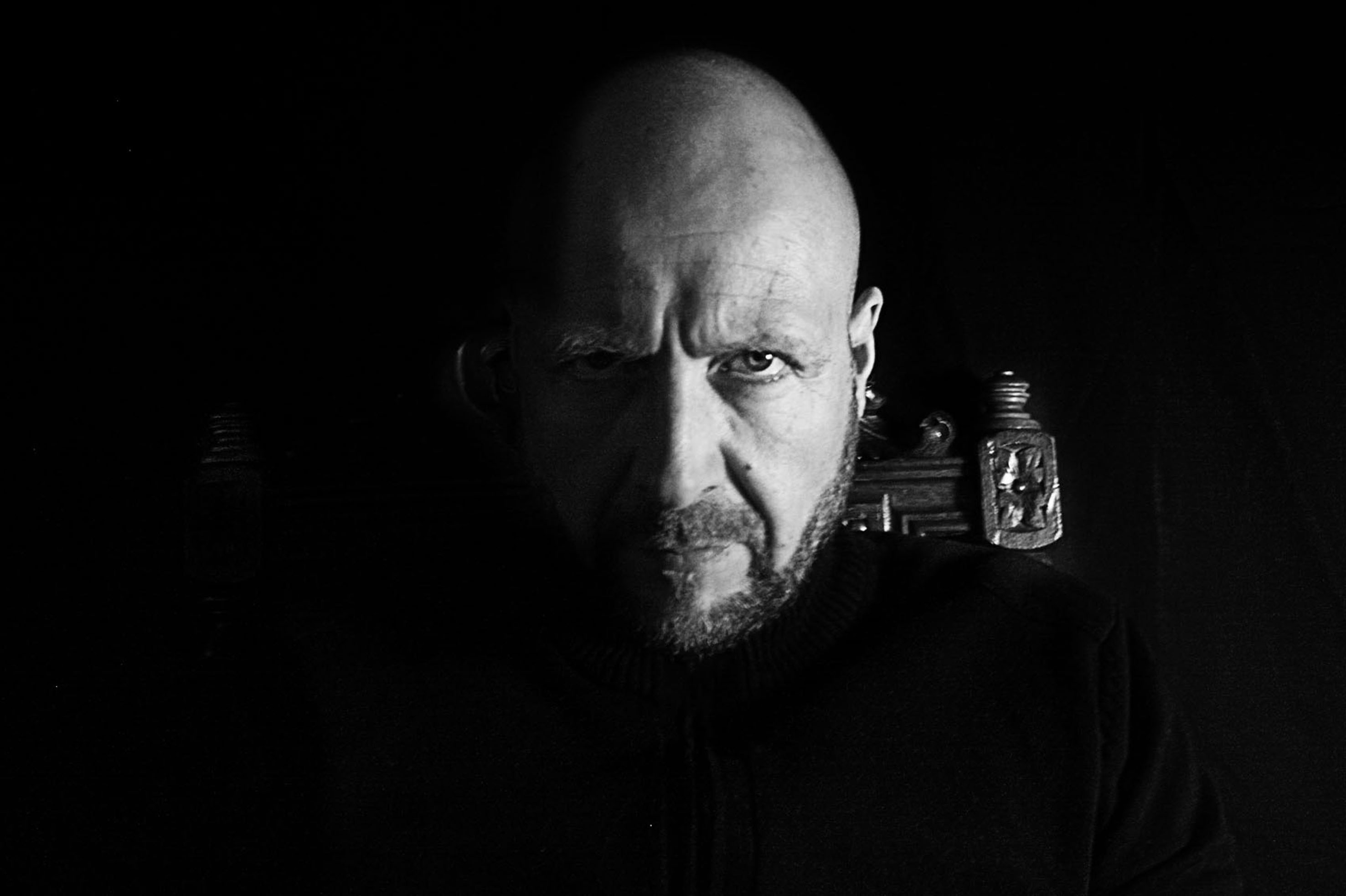 It's been 9 long years and now we can finally reveal that DEINONYCHUS is back.
Its reactivated Dutch protagonist, Marco Kehren, has set "Ode To Acts Of Murder, Dystopia And Suicide" as the title of the long-awaited new album.
Marco entered Spacelab Studio in Grefrath, Germany with Christian Moos as sound engineer a few weeks ago to begin recordings for his 8th album, the band's first release since "Warfare Machines" released on 2007. He did it with Steve Wolz (Bethlehem) who will play the drums as it happened for "Insomia" album.
"Ode To Acts Of Murder, Dystopia And Suicide" will be released worldwide on My Kingdom Music on October 2017.
My Kingdom Music will also re-release the band's back catalogue, including the classic "Deinonychus" and "Ark Of Thought" out of catalogue from many years.
Marco Kehren comments: "After the recordings of "Warfare Machines" back in 2006 I felt things spinning downwards as for my involvement with Deinonychus, so just one year after its release, I decided to put things to rest in September 2008. That was the time when I started with Nihil Novi Sub Sole doing something closer to Martial / Industrial music. After releasing one album with Nihil Novi Sub Sole in 2010, I was about to get things together with Deinonychus again, but for several reasons it just didn't come of the ground, it just didn't feel like being the right moment… I just hadn't got back that vibe which I had years before.
However things have evolved eversince, and in early 2016 I decided to pick up things again in a serious matter and speeding up any efforts necessary to get Deinonychus back on track. So early 2016 a start was made in composing a new Deinonychus album. For the new album we are recording drums with Steve Wolz (Bethlehem). The album recordings process will be finished by the beginning of the new year at the Klangschmiede Studio under the guidance of Markus Stock (The Vision Bleak / Empyrium). Then we'll take care of the process of mixing and mastering that will lead me and my always present label My Kingdom Music to the release of this new album in the fall 2017.
I have invested my soul in this album, and I'm certain you'll get in your hands the best, powerful and mournful DEINONYCHUS music you have ever listened to".
DEINONYCHUS: https://www.facebook.com/deinonychusofficial