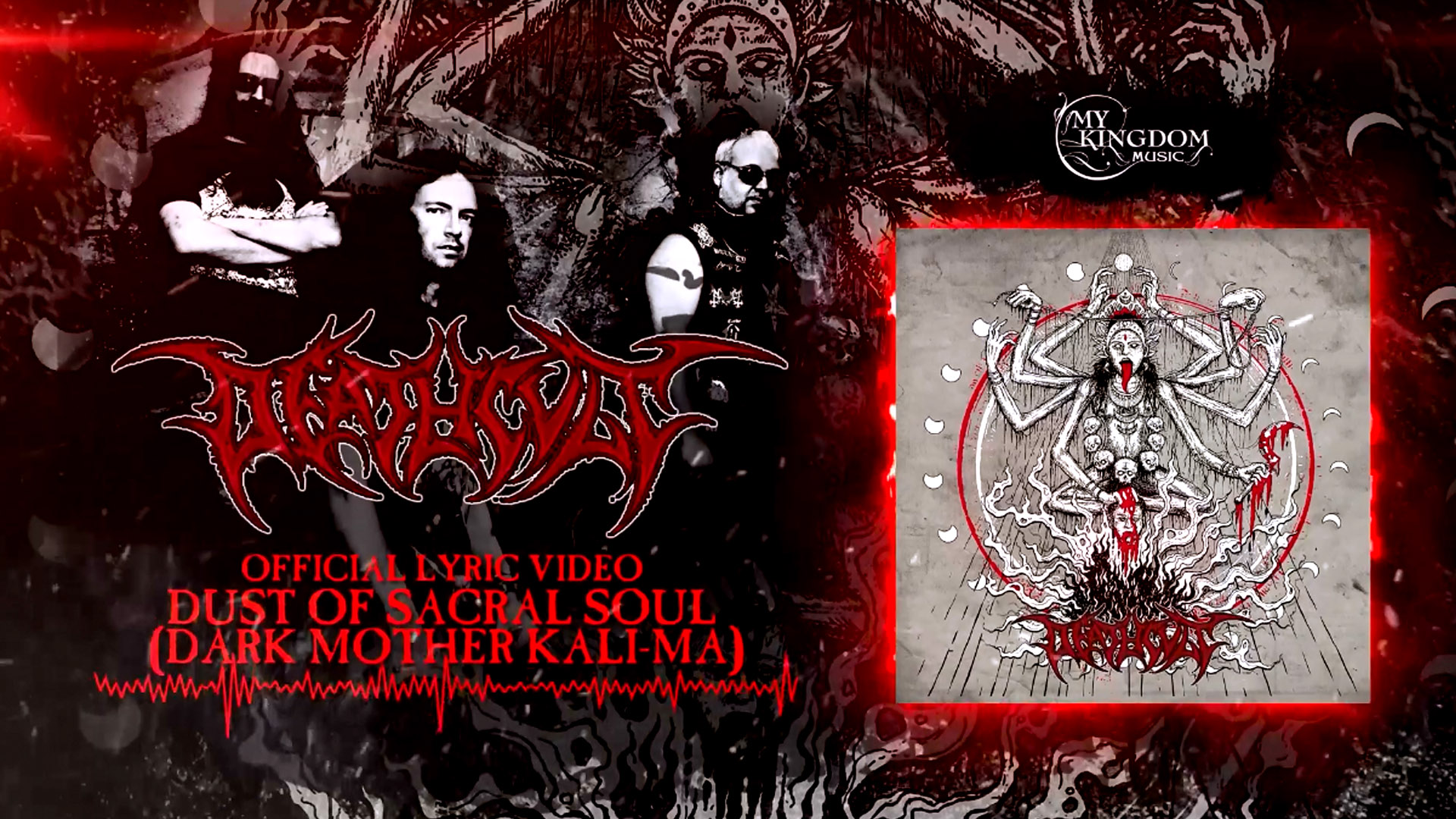 Italian Blackened Death Metal band DEATHCVLT present a lyric video of the track "Dust Of Sacral Soul (Dark Mother Kali-Ma)", a devastating hymn to the dark mother of destruction and the first song to be taken from debut album "Deathcvlt".
The clip edited by Marcelo Silva for Ms Motion Graphics can be viewed at https://youtu.be/uqNCIeo-sH8
The band commented: "What a killer tune this is! When we ended the recordings we immediately realized that this would be the first track we would present to our fans because it is pure dark arcane art painted on a canvas of death. I hope the fans will dig it as much as we did when we recorded the song".
"Deathcvlt" will be released on October 13th, 2021 through My Kingdom Music with the strong collaboration of Australis Records (Chile), Pest Records (Romania) and The End Of Time Records (Ireland).
The outing will be made available only in LP and digital and can be pre-ordered http://smarturl.it/CVLT-LP