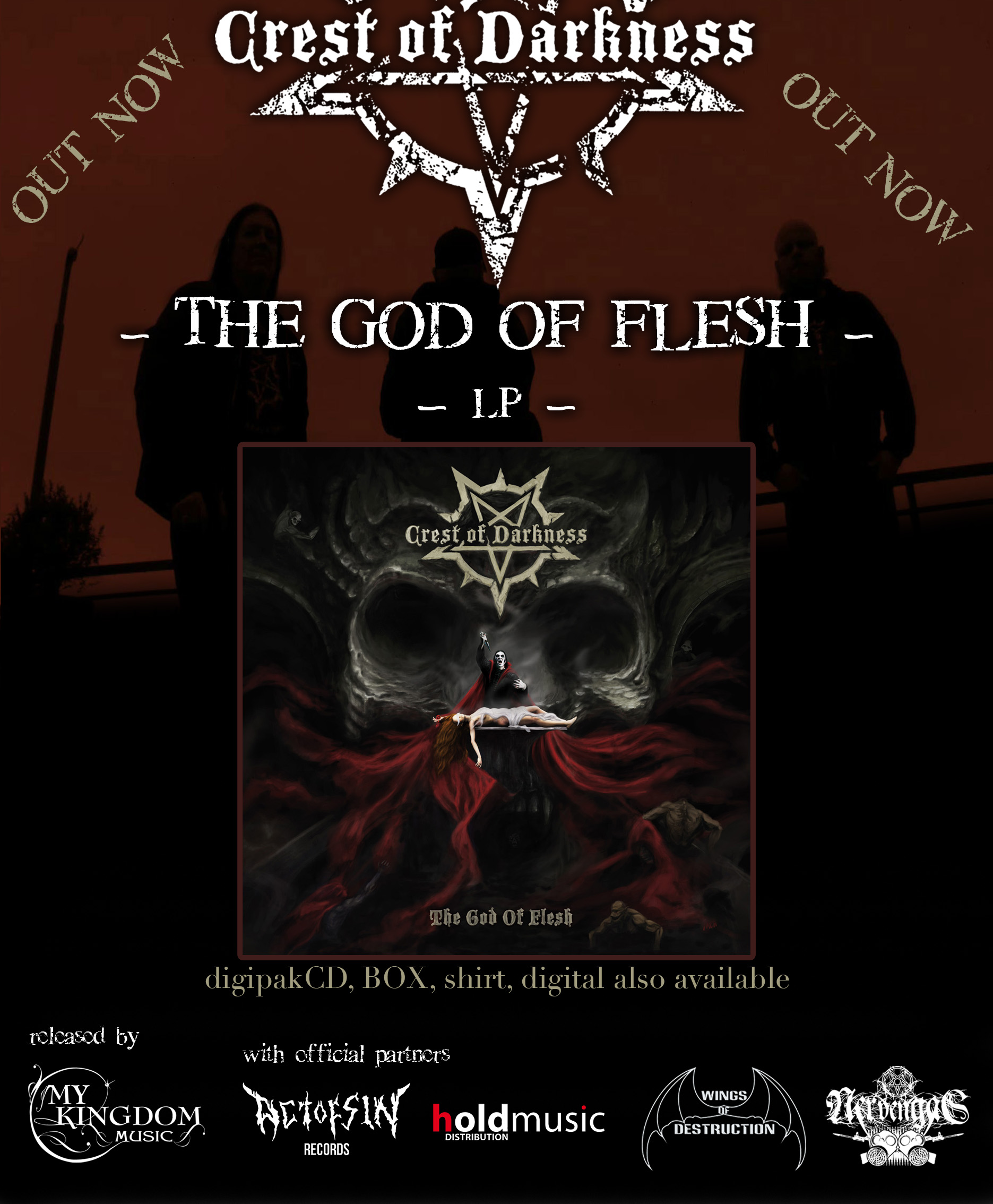 >>> OUT NOW <<<
CREST OF DARKNESS "The God Of Flesh" LP
Finally available in LP version this piece of pure evilness… this is CREST OF DARKNESS at its best!
ORDER NOW: http://smarturl.it/CODFLESH-LP
CREST OF DARKNESS moved the barriers again with "The God Of Flesh", the new full-length album from the Norwegian Black Metal veterans, and present the heaviest, darkest and most personal album of their career.
"The God Of Flesh" is a new classic of a band marked by an integrity and a personality that is hard to come by.
Now they have reached the point: this is the evil, this is the beast, this is the dead.
– Album credits at https://bit.ly/38gQroX
Also available at:
CD – http://smarturl.it/CODFLESH-CD
LP – http://smarturl.it/CODFLESH-LP
DELUXE EDITION – http://smarturl.it/CODFLESH-DELUXE
iTunes – http://smarturl.it/CODFLESH-iTunes
Amazon – http://smarturl.it/CODFLESH-Amazon
Spotify – http://smarturl.it/CODFLESH-Spotify
Deezer – http://smarturl.it/CODFLESH-Deezer
Napster – http://smarturl.it/CODFLESH-Napster
Bandcamp – http://smarturl.it/CODFLESH-BC
Ebay – http://smarturl.it/CODFLESH-eBay
Official Video: "Blood" – https://youtu.be/1GiTsB3R_3A
Official Playlist: http://smarturl.it/CODFLESH-YouTube
Track By Track: http://smarturl.it/CODFLESH-YouTube2