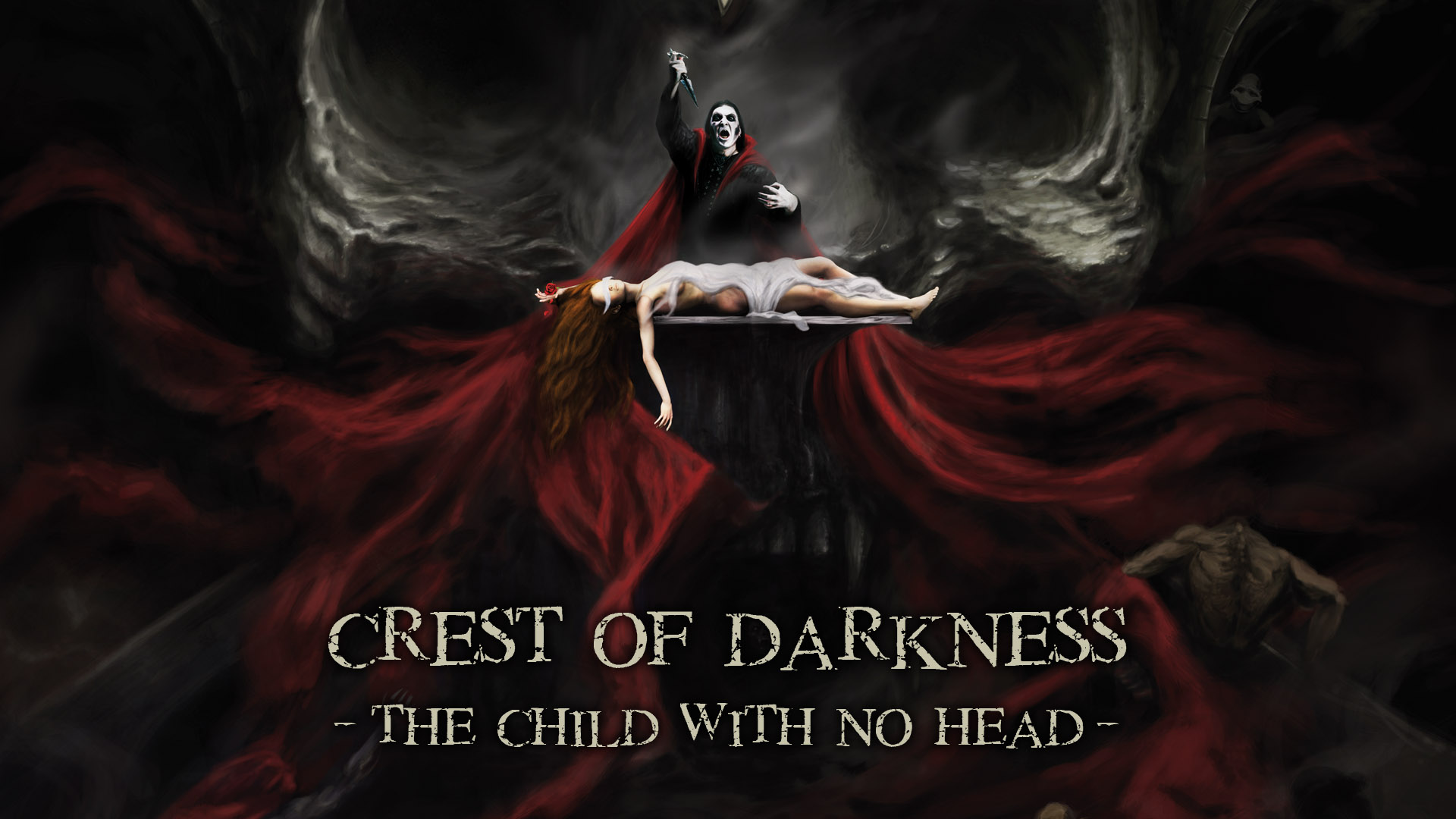 Norwegian Black Metal veterans CREST OF DARKNESS premiere new song titled "The Child With No Head". This is the first track from band's new full-length "The God Of Flesh" which will land in stores on December 6th and it's in streaming on YouTube at: https://youtu.be/h48655yPThU
Mastermind Ingar Amlien commented: "Here we are, yet another chapter written in the book of CREST OF DARKNESS, with a track that probably is one of the most violent and extreme we have ever written in our career. Turn up the f***ing volume and you'll be overwhelmed by its sense of definitive lost and no hope at all".
"The God Of Flesh" is nine tracks filled with CREST OF DARKNESS' trademark Satanic themes. But this time the band has expanded the feel, variety and depth of their music, showing them to be as much at home with more progressive and melodic elements, as they are with the aggressive and dark, brutal side, for which they are known.
"This is probably the darkest and most brutal album we've ever made! It's also the most honest work ever from my perspective". So says CREST OF DARKNESS founder Ingar Amlien about "The God Of Flesh", the ninth full-length album from the Norwegian Black Metal veterans.
"The God Of Flesh" will be available in digipakCD, Deluxe Edition, Vinyl and Digital formats, and is now available to pre-order from http://smarturl.it/CODFLESH
Cover art was realised by Marius Engli Andersson while track listing is as follows:
1. The God Of Flesh – 2. The Child With No Head – 3. Endless Night – 4. The Spawn Of Seth – 5. Forgotten – 6. Euthanasia – 7. Blood – 8. Godless Evil Eyes – 9. Salvation In Hell