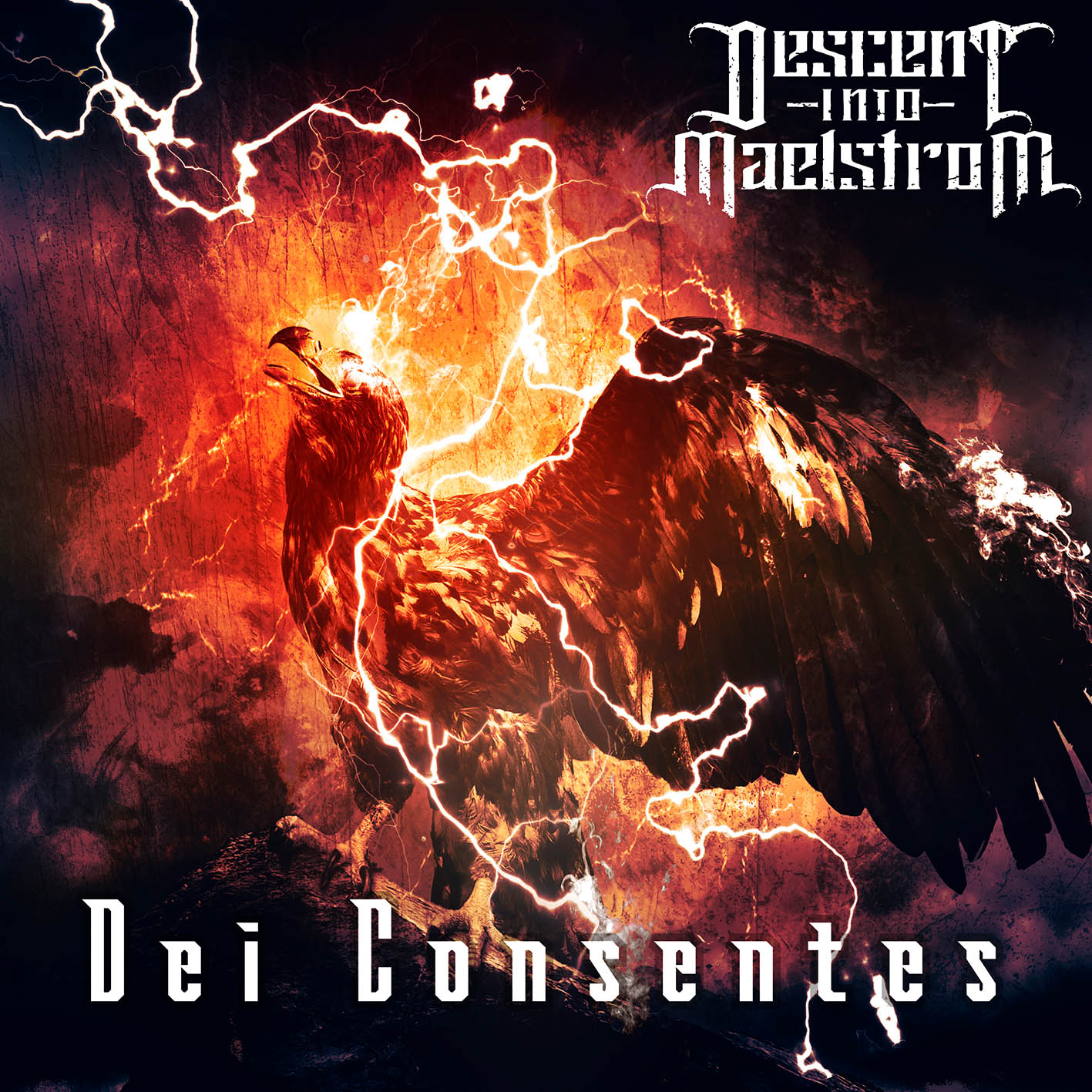 On April 5th 2023, Dodecaphonic Death Metallers DESCENT INTO MAELSTROM will release their new album titled "Dei Consentes" on all digital platforms via Club Inferno Ent., a My Kingdom Music sub-label. It's a sort of concept album in 12 episodes that explores the Gods of ancient Rome and their representation in today's society.
We present you the cover artwork and its complete tracklist: 1. Cinis Et Pulvis – 2. Triumphus Falsarius Daemonium – 3. Abyssus Devorat Terram – 4. Infecundus – 5. Pater – 6. Silvarum Patrona – 7. Deus Sol Invictus – 8. Amor Sola Lex – 9. Deus Belli – 10. Silentium – 11. Mater – 12. Defloratio Gratiae
You can pre-save on Spotify and Apple Music at: https://bit.ly/41SL1MB

"Dei Consentes" is undoubtedly the most direct and powerful album that the band has created so far and represents the perfect marriage between the great technique of bands like DEATH, CYNIC and PESTILENCE, the nihilistic violence of BEHEMOTH and the extraordinary progressism of EDGE OF SANITY.
The vortex of their Dodecaphonic Metal will leave you breathless.