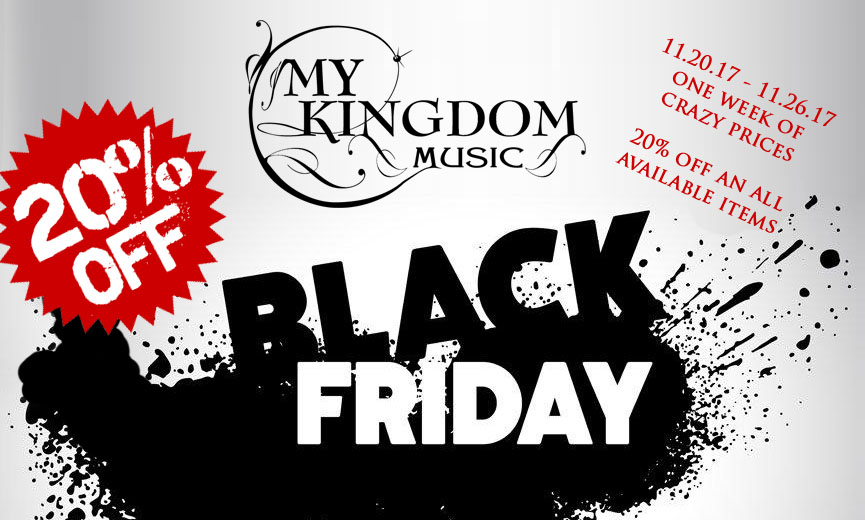 To celebrate BLACK FRIDAY 2017 My Kingdom Music offers a 20% discount on all the stuff available in our stores including all label's released items. This offer is running until Sunday 26th!
>>> All My Kingdom Music released items 20% off at our store: http://mykingdommusic.bigcartel.com
Use the Code: BF2017
>>> All other stuff available on our DISCOGS store at http://smarturl.it/DISCOGS-MKM with more than 1100 titles.
We'll apply the 20% discount manually sending the correct invoice
Just send a message with the code: BF2017
>>> Moreover a very very special offer:
300 CD = 250 Euro + shipping costs
here is the list https://goo.gl/STPUyE
May you all have a great week.