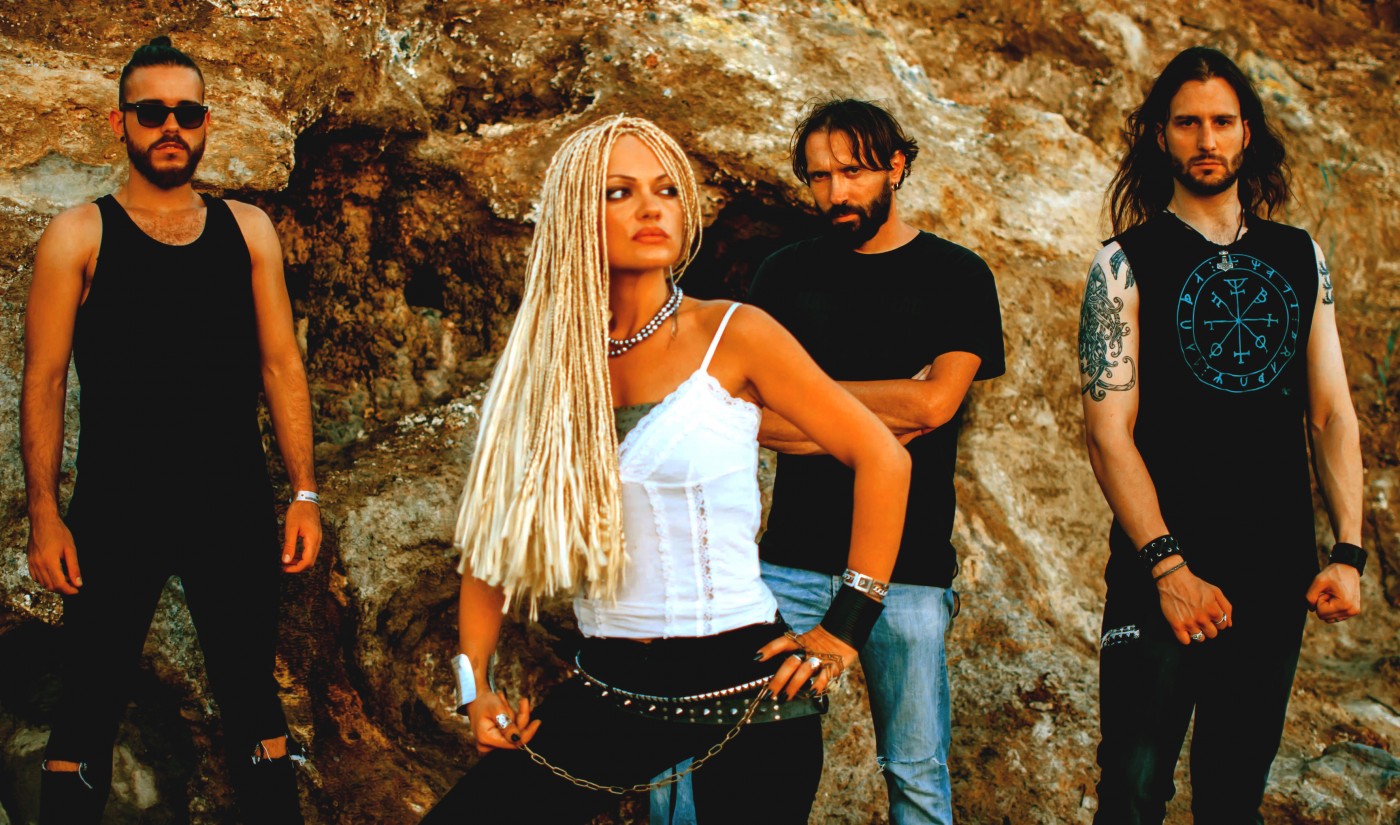 Bio: 5RAND is an Italian metal band based in Rome. Founded in 2012 by Pierluigi Carocci (guitarist), the band proposes a modern sounding mix of Thrash Metal, Death Metal and Industrial elements, with screams, growl and clean vocals, both delivered by Julia Elenoir's female voice. The line-up is completed by Riccardo Zito (bass) and Francesco Marroni (drums).
After the first year of hard work and growth, 5RAND record in summer 2016 their debut album "Sacred / Scared" and promote it with some live shows also supporting gods of music like Fleshgod Apocalypse. They realised a videoclip too that reaches in a few weeks over 10000 views. It hits the light on the band's music and draws the attention of many labels on the band.
After over six months of dialogues, 5RAND decide that My Kingdom Music is the right home for their music. They accepted a multialbum deal and the first effort of this collaboration is the release of "Sacred / Scared" on February 2017.
Discography:
2017 – "Sacred / Scared" (CD – My Kingdom Music)
Line-Up:
Julia Elenoir: vocals
Pierluigi Carocci: guitars
Riccardo Zito: bass
Francesco Marroni: drums
Band contact:
www.facebook.com/5randofficial