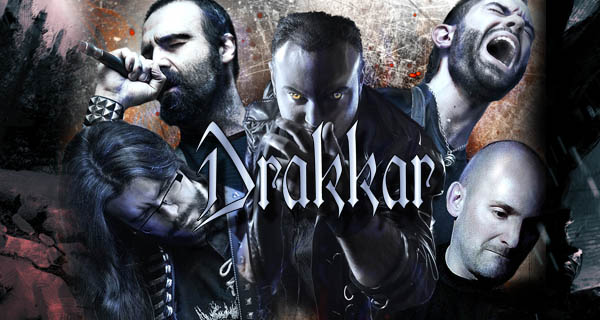 It's time for DRAKKAR to sail again.
Prime movers of the Italian Power Metal scene, DRAKKAR have completed work on their fifth album, titled "Run With The Wolf" set for release on March 16th on My Kingdom Music.
It's once again an epic journey, a perfect mixture of Power and traditional Metal that will have you sing along from start to finish!
Special guest appereances by Terence Holler (ELDRITCH's vocalist), Olaf Thorsen (VISION DIVINE, LABYRINTH) and Mat Stancioiu (ex-LABYRINTH) make it a must for all fans of the Italian Metal scene.
The album will be released in limited digipack deluxe edition including a bonus CD titled "Coming From The Past", with 5 classic songs from the first three albums of DRAKKAR re-recorded, refreshed and taken to new heights by the current lineup!
The dragonship sails on!
More details can be found at:
Band: www.facebook.com/drakkarmetal
Label: www.facebook.com/mykingdommusic.label