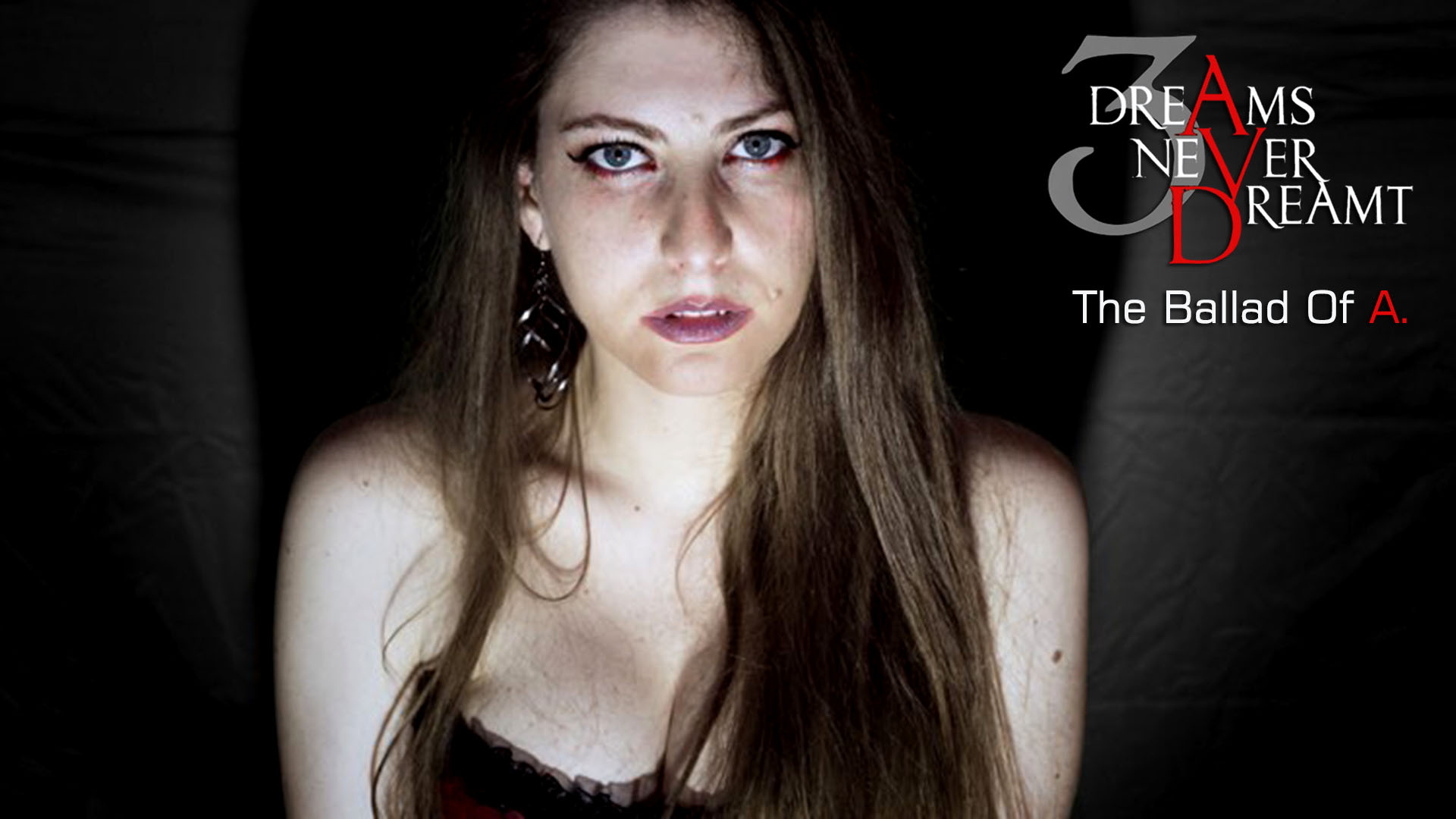 The album "Another Vivid Detail" was released last February and today, after great reviews, amazing interviews, countless radio passages, 3 DREAMS NEVER DREAMT celebrate this success with a new single, the third taken from the album, and a new awesome video.
The song chosen is "The Ballad Of A." and the video, directed and shot by Luigi D'Elia, takes us into surreal and magical scenarios typical of their music.
But no more words … enjoy the video at https://youtu.be/AjdACJV7S4I and if you want listen or buy the album "Another Vivid Detail" at http://smarturl.it/3DND
Band's thanks goes to Luigi D'Elia, Ramona Ciao, Nadia Leo, Erranimo, Mattia Stancioiu, Marina Elia, Pamela Perri for making it real!