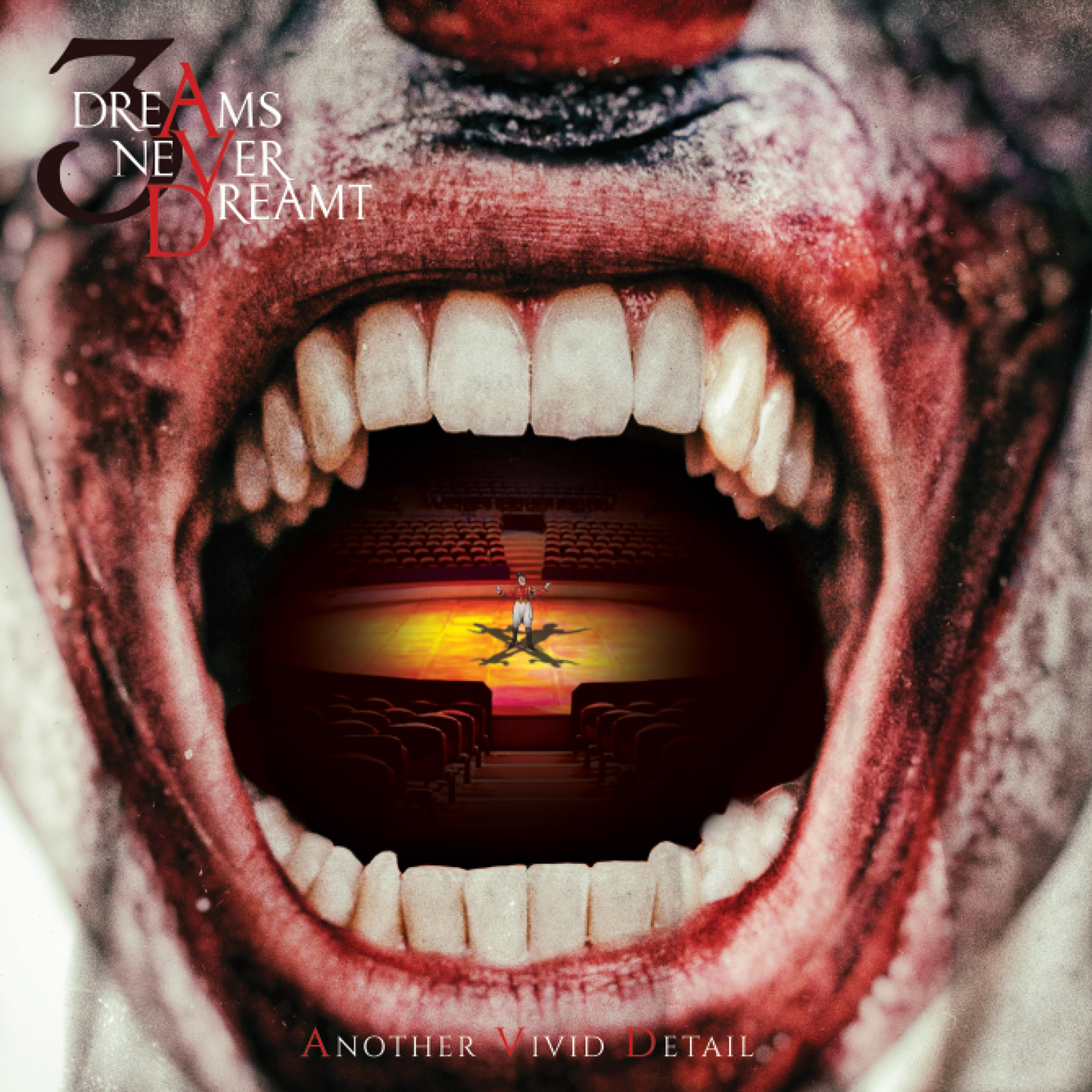 3 dreAms neVer Dreamt created a new Surrealistic and Avantgarde Metal album breaking down any musical barrier created with their previous album. We'll release "Another Vivid Detail" on February 5th, 2021 and the delirant circus of emotions created is well represented by the fantastic artwork Mattia Stancioiu created for the album cover.
Moreover here is "Another Vivid Detail" complete tracklist, 11 jewels for a great emotional journey: 1. Interconnections – 2. The Black Dressed Clown – 3. The Ballad Of A. – 4. May – 5. The Dance – 6. J. Doe – 7. The Antipodist – 8. 3:46 The Moon Of The Last Day – 9. The Poet – 10. Save Me From Myself – 11. Another Vivid Detail
Mixed and mastered at Elnor Studios by the same Mattia Stancioiu, "Another Vivid Detail" is a manifesto of Melancholic Metal music, which evokes sensations beyond any stylistic concern, passing from the most avantgarde Dark Doom of Katatonia and The Gathering to flow in the typical and best Progressive Metal of bands like Porcupine Tree, Tool and Queensrÿche.
3 dreAms neVer Dreamt is here to leave its mark in the scene.
PRE-ORDER "Another Vivid Detail" CD: http://smarturl.it/3DND-CD